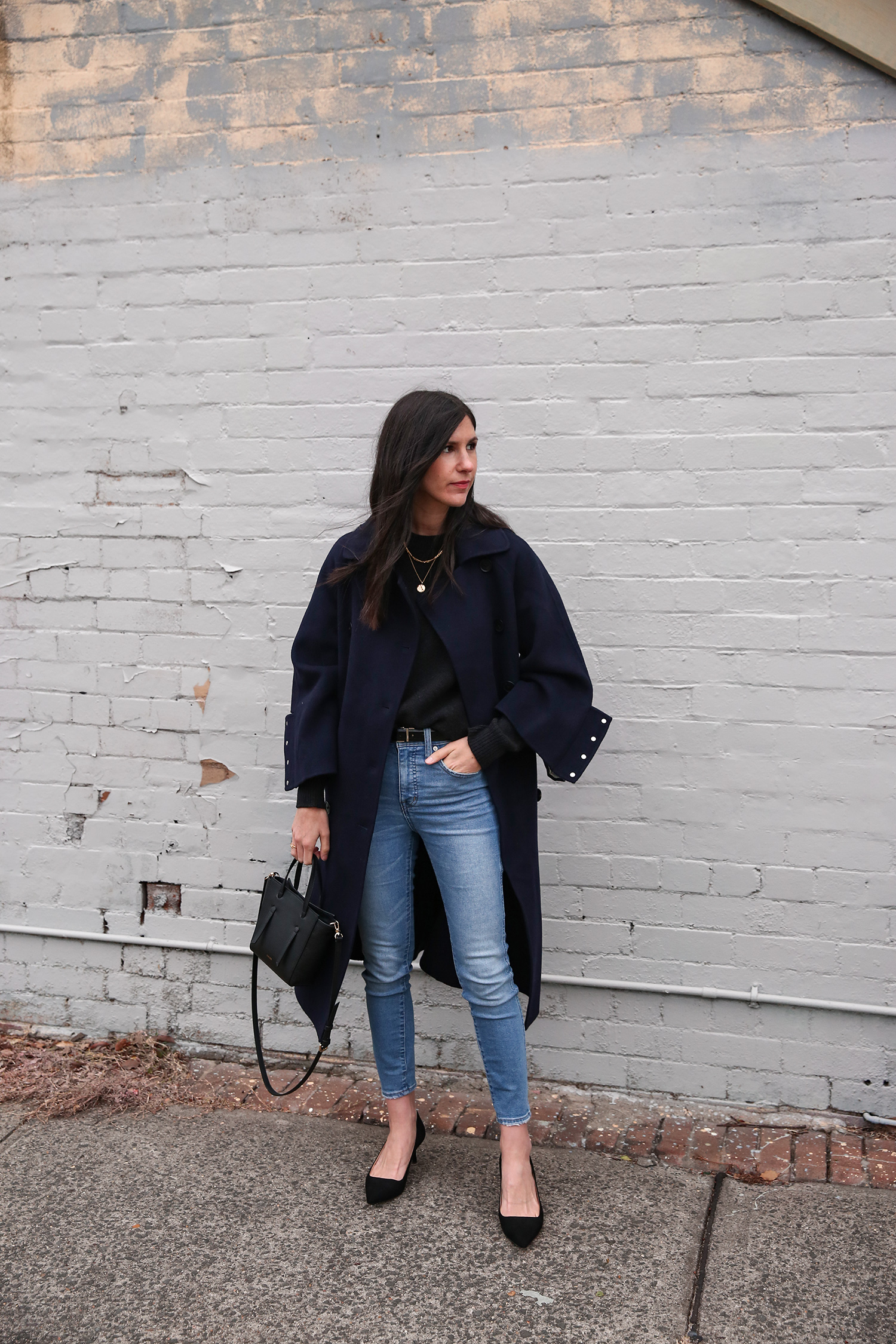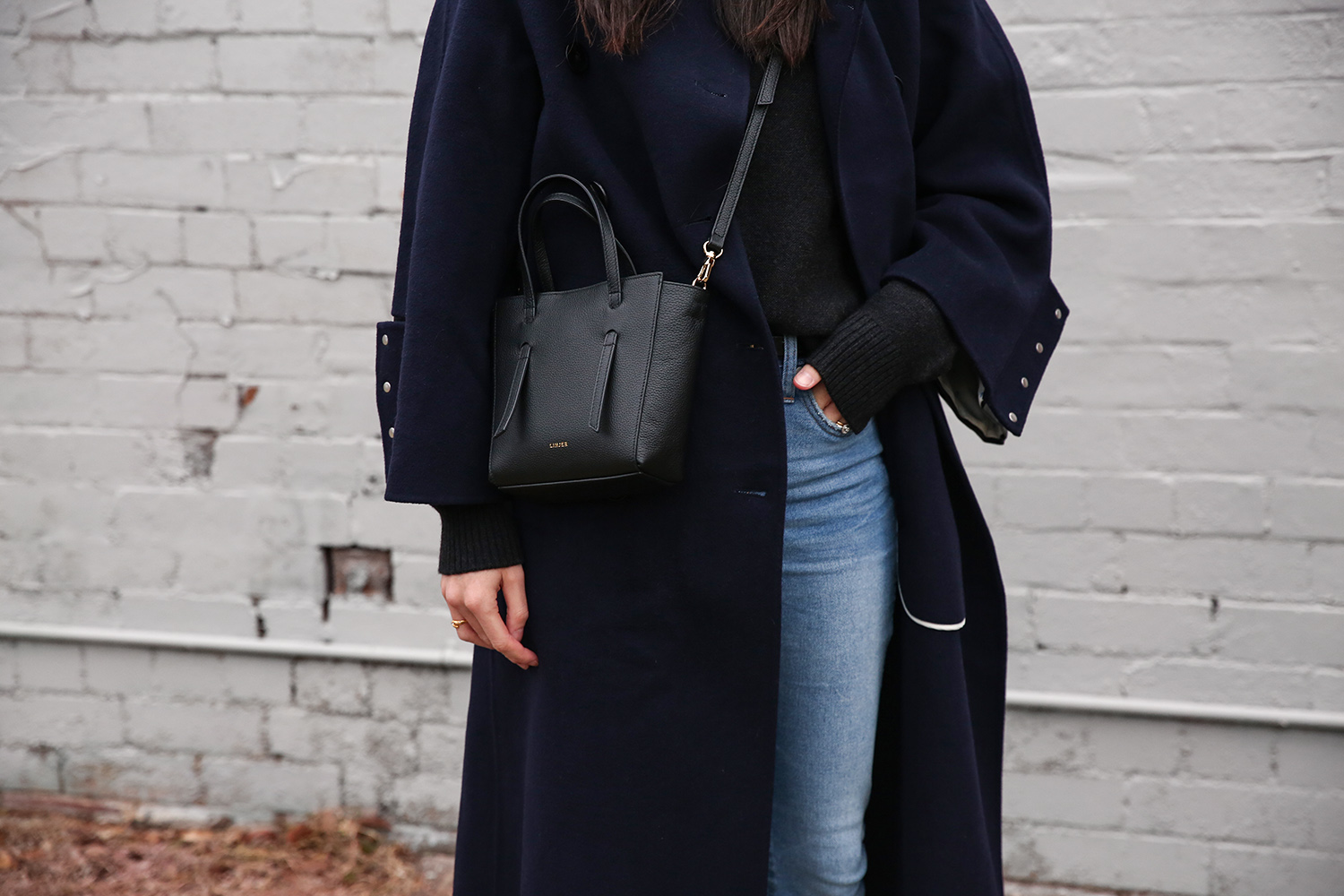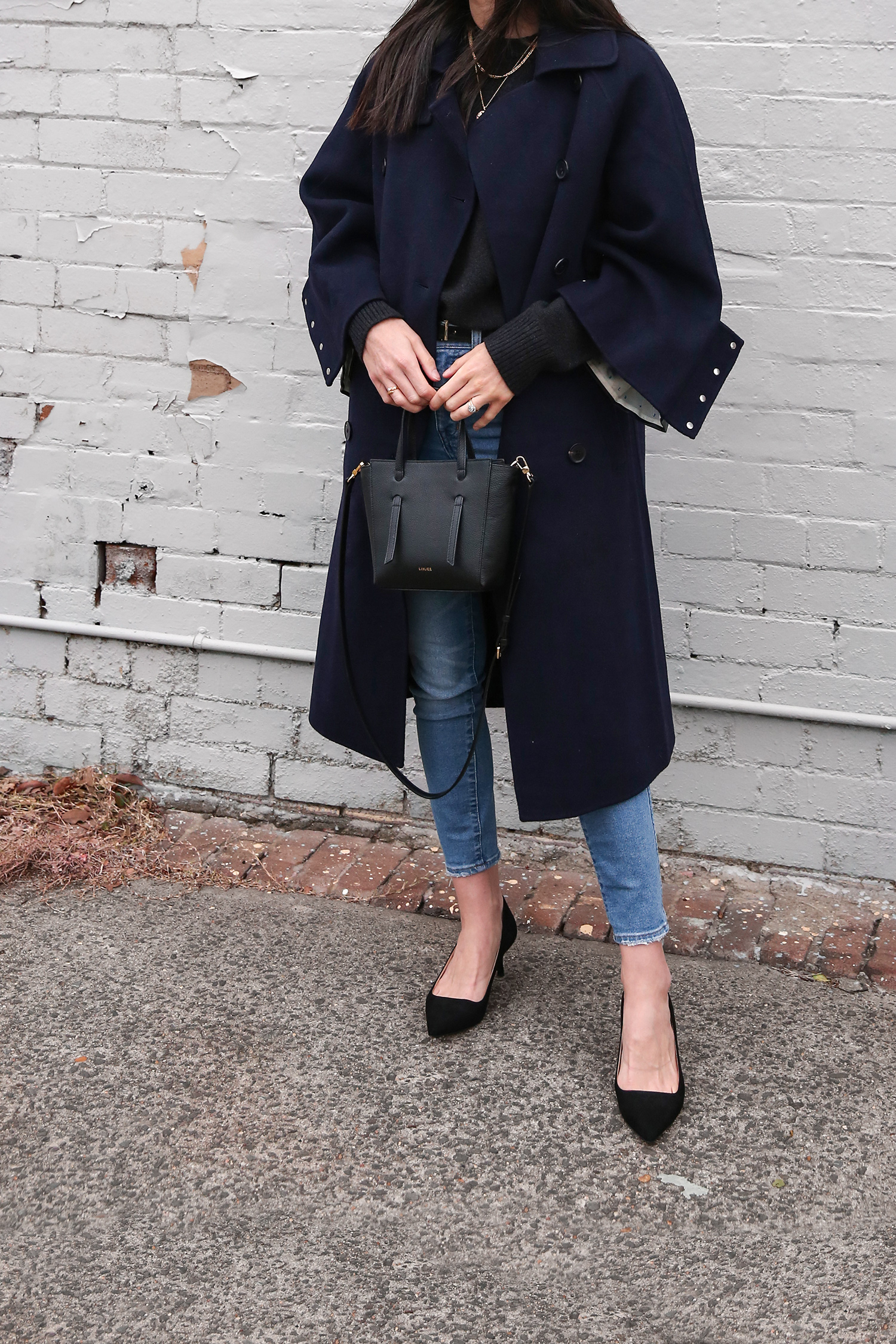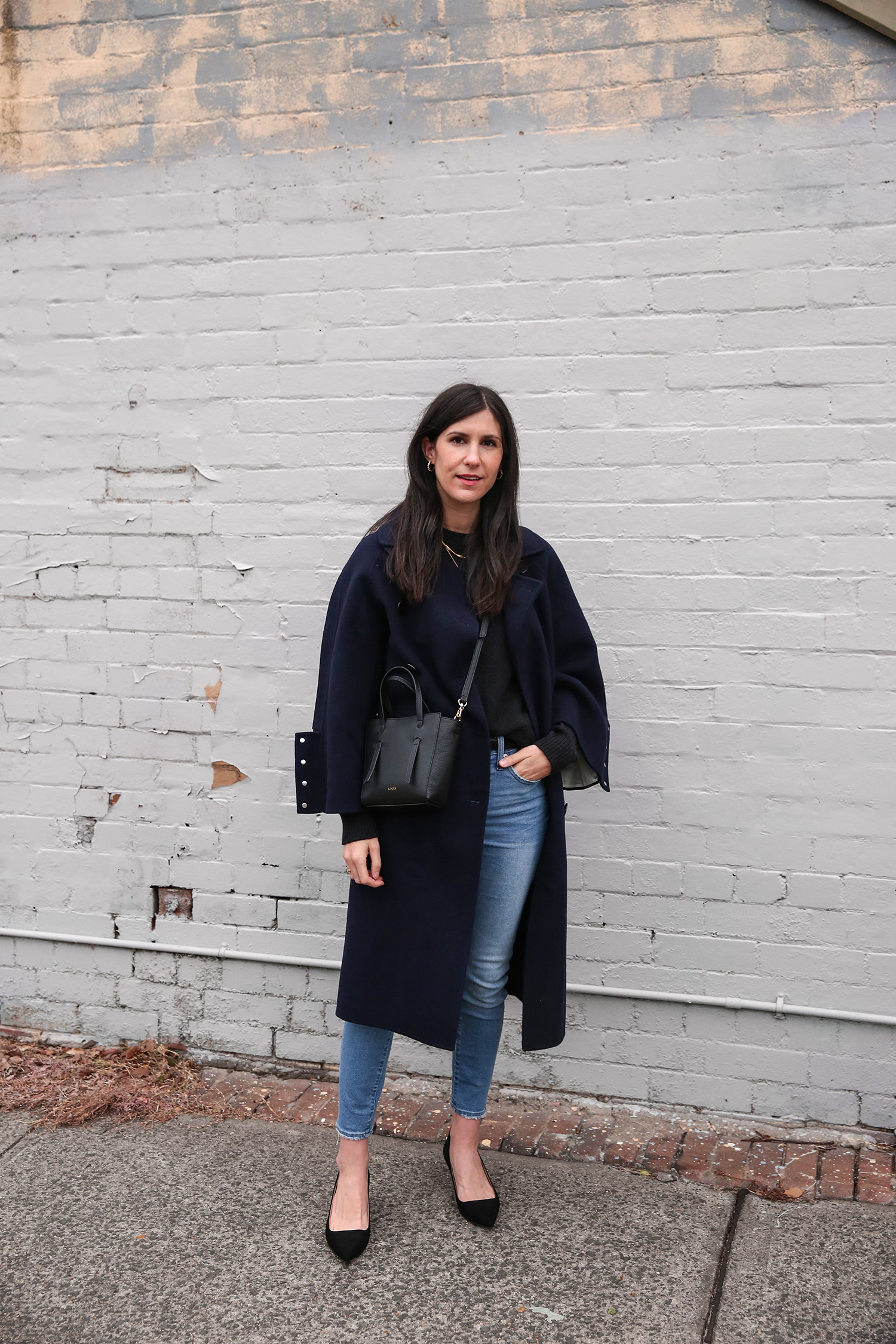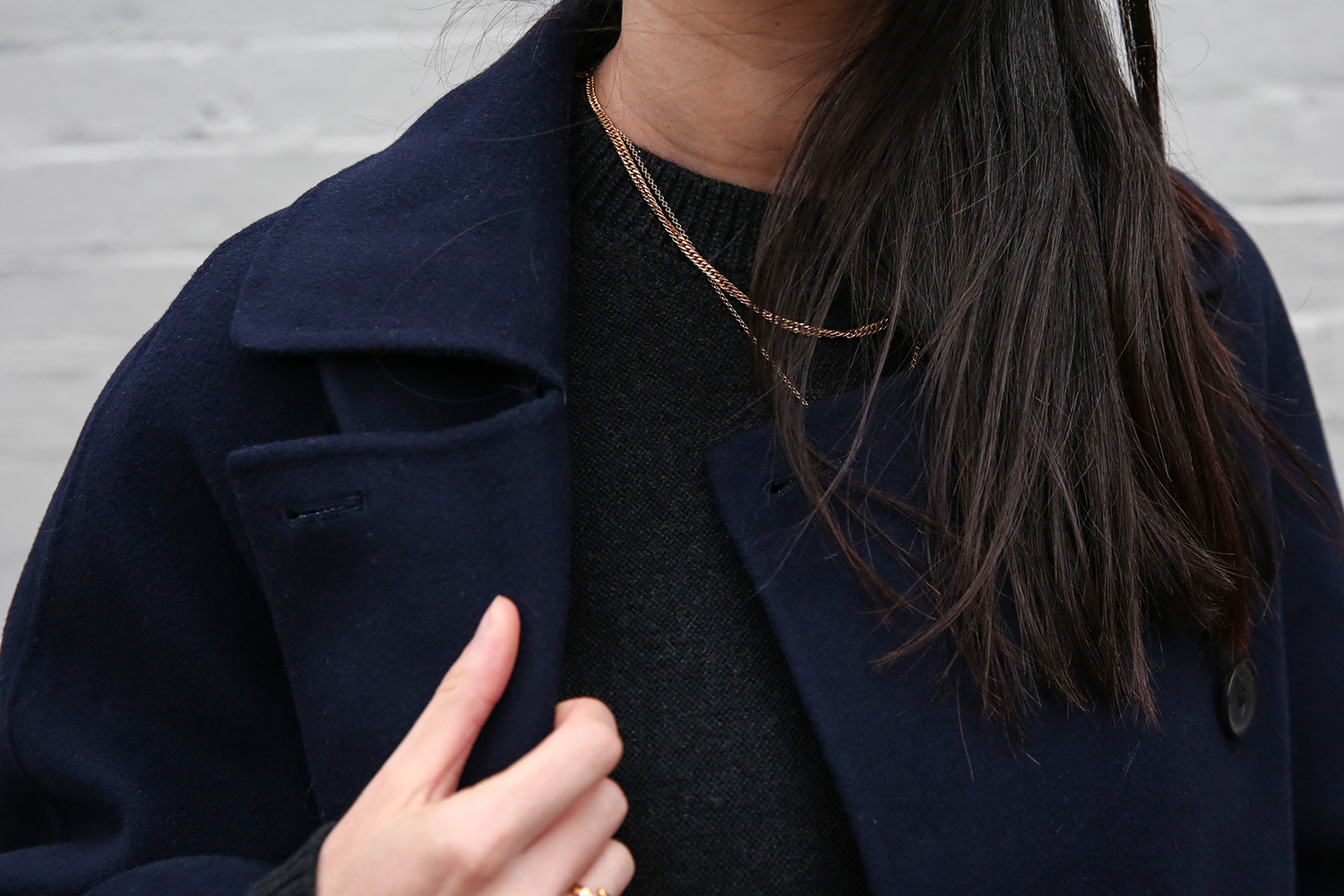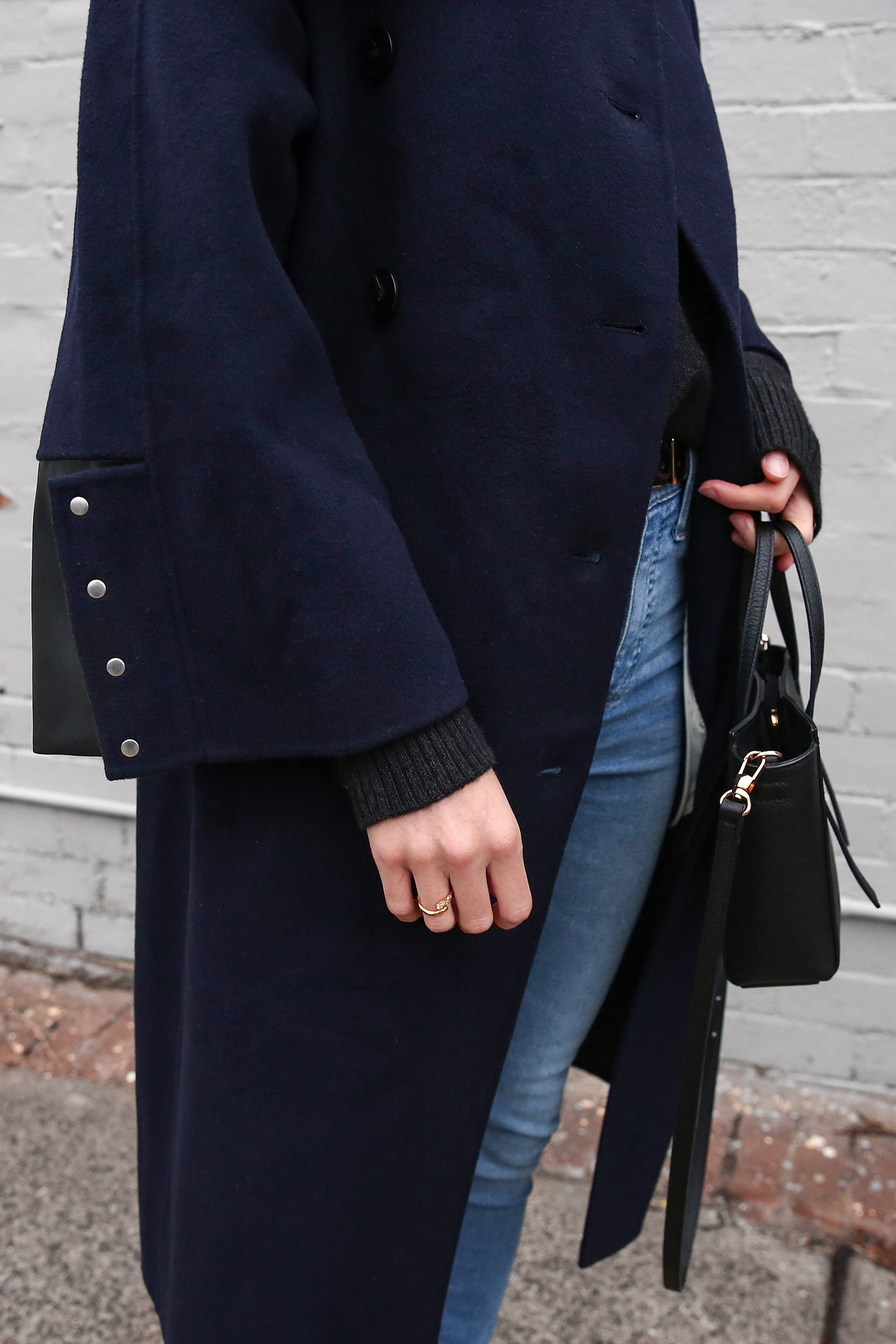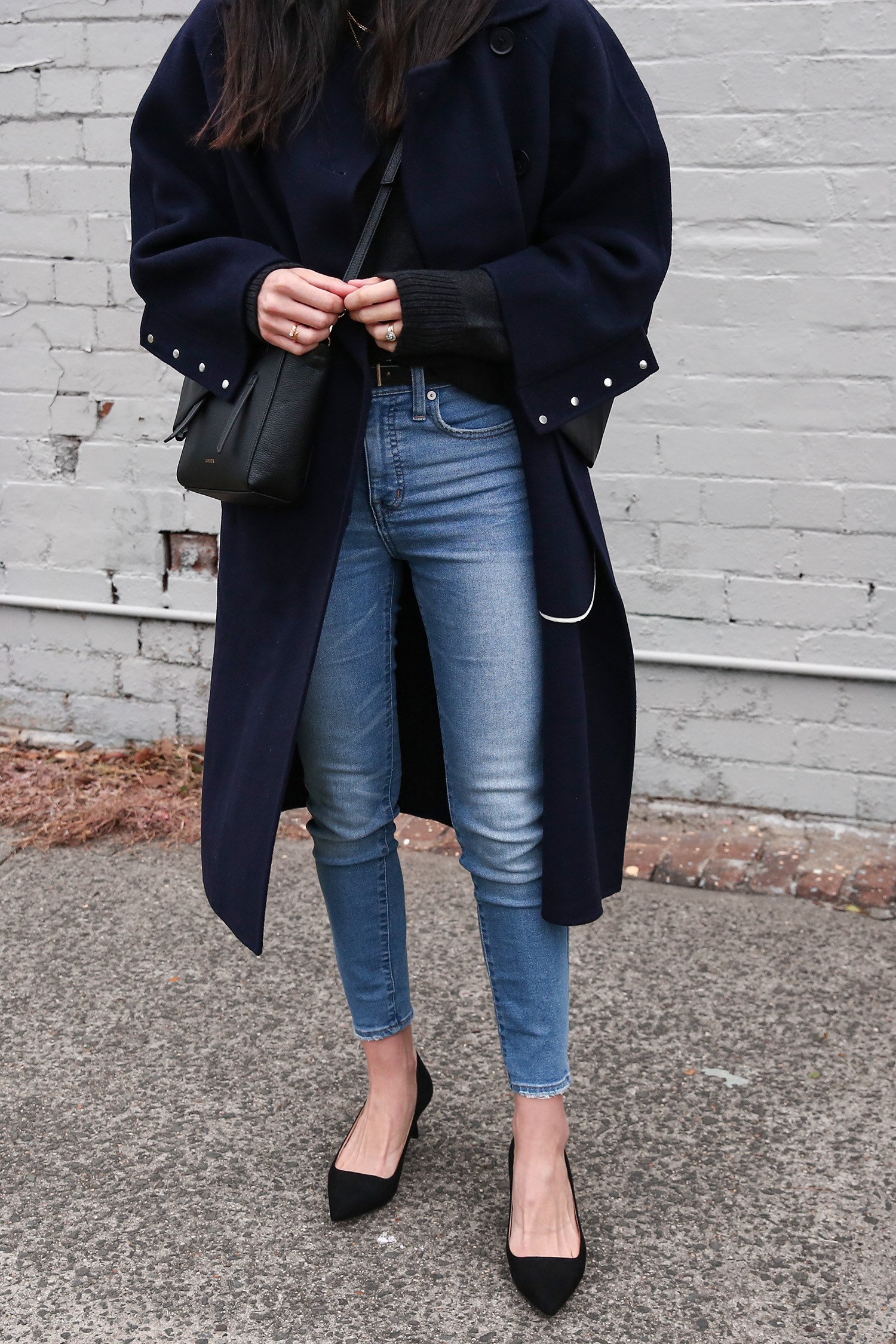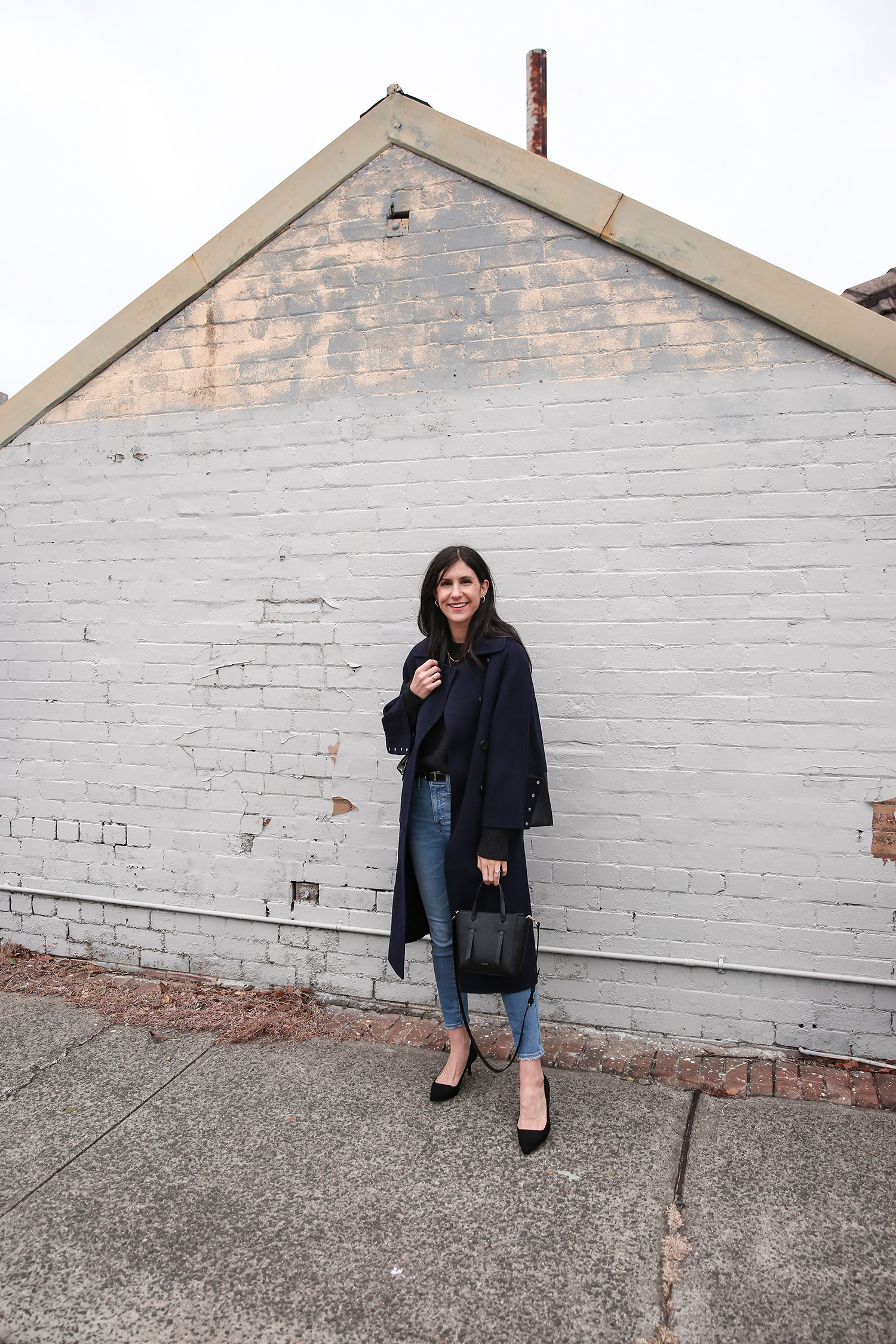 Kicking off the second week of winter with another outfit; this time, the hero piece is a Scandi-inspired oversized coat. It's safe to say I've really been feeling the cold of late, and am relishing the chance to properly start pulling out my winter coats.
If my last few style posts haven't been an obvious clue, I've fallen into a habit of wearing knitwear with skinny jeans. I'm lucky if I have five minutes for a quick shower in the morning right now, so easy, comfortable dressing in a uniform style has been essential.
While the coat is clearly the star of the show, I want to run through the details underneath, starting off with the merino knit sweater (gifted). This is from a new-to-me brand – Sheep Inc. – which I discovered during one of my endless Instagram scrolling sessions. I proceeded to spend a good 15 minutes trawling through their feed, reading the endless information about the brand, their ethos, manufacturing, purpose and vision. Needless to say, it struck a chord with me. The wool is ethically sourced from sheep stations in New Zealand (who use non-mulesing practices), and a small yellow tag allows you to track the life of the sweater from sheep, to finished product (down to who made it). It's a unique initiative I've not seen other brands use, and a fascinating way to get more insight into where our clothing has come from.
I'm wearing the medium knit in a size 2; it's a unisex style, and I based my choice off their sizing chart. I wanted to sleeves to envelop my hands, and for the fit to be slouchy, but not look too oversized (IYKWIM). The quality is exceptional. Wool can be itchy, but this is soft and doesn't feel irritating at all. It arrived with a soapy, lanolin scent, which was an added treat. It's been such a winner with me (and my husband, who tried it on), that I'm going to be placing an order come pay day for an additional two for Luke.
Next up are the jeans. These are from Madewell, and have been a pair I've reached for frequently, as they're so darn comfortable. I'm wearing these in a 25 so would say the fit runs slightly on the larger side. I'm usually more of a skinny jean kind of gal, but these feel more like a slim/skinny cigarette jean, as they don't hug the ankle. I also like that there's some minor distressing at the hem. It's not too torn up, but adds some extra detail.
Finally, the coat. The hero piece of this outfit. This one is from Mute by JL, who reached out to me to ask if I'd like to pick out a coat from their latest collection. If you've been following me a while, then you'll know I have a couple other coats from them, one of my favourites being a belted camel coat which I wore virtually the entire winter of 2018. The Grace Coat appealed to me because of the rich navy colour, and the unique sleeve detail. It has silver poppers which open to reveal a faux leather panel. This gives the most incredible volume to the sleeves, and is the definition of a basic with a twist. As with the other coats I own, the quality is beautiful. The fabric is a merino wool and cashmere blend, so it has a soft, felted texture to it. It's only partially lined through the cuffs and around the upper back/arm holes, which I find is ideal for our milder Sydney winters. Additionally, the arm holes are quite generous, which is perfect for slipping on over my chunkier knit sweaters.
This blog was originally published in Jamie-Lee's official website. https://www.mademois-elle.com/ 
Jamie is an Australian fashion professional and fashion&beauty enthusiast with great experience in the fashion industry. We've been partnering with Jamie for three plus years. We want to share this beautiful work Jamie has put together with all Mute's family.